Cross Talk - TOTOKU as Seen by employees -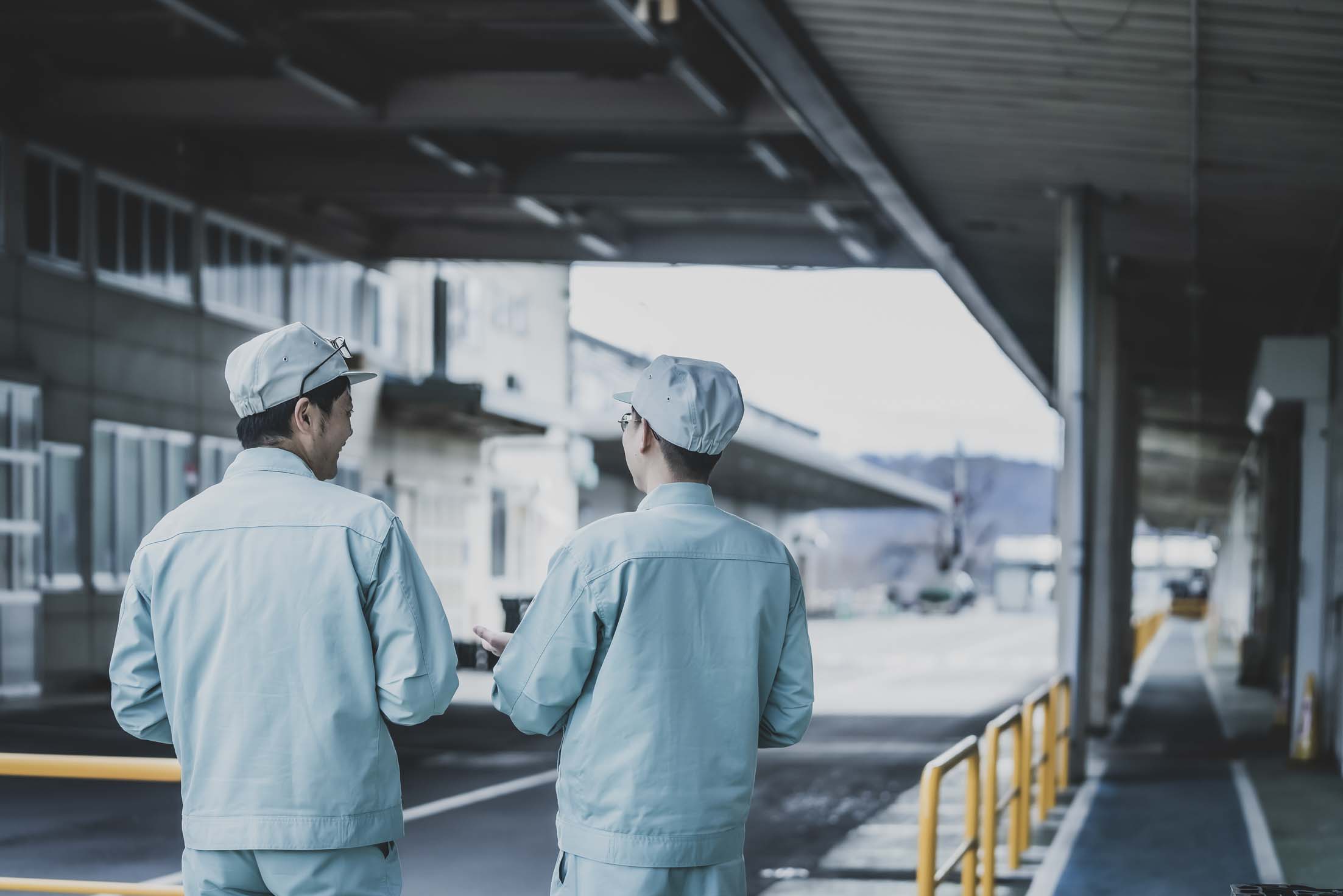 What kind of company is TOTOKU?What kind of charm does it have?
This time, we will introduce the real thoughts of three employees of the same age who work in different departments. (Interview date: June 3, 2023)
Ito Sales Department Joined in 2011
The sales department proposes TOTOKU products and solutions to customers.

Sato Finance Department Joined in 2011
In the finance department, I support the execution of all of the company's strategies from an accounting perspective.

Tanaka Manufacturing Department Joined in 2018
The manufacturing department produces products that are delivered to customers based on production plans.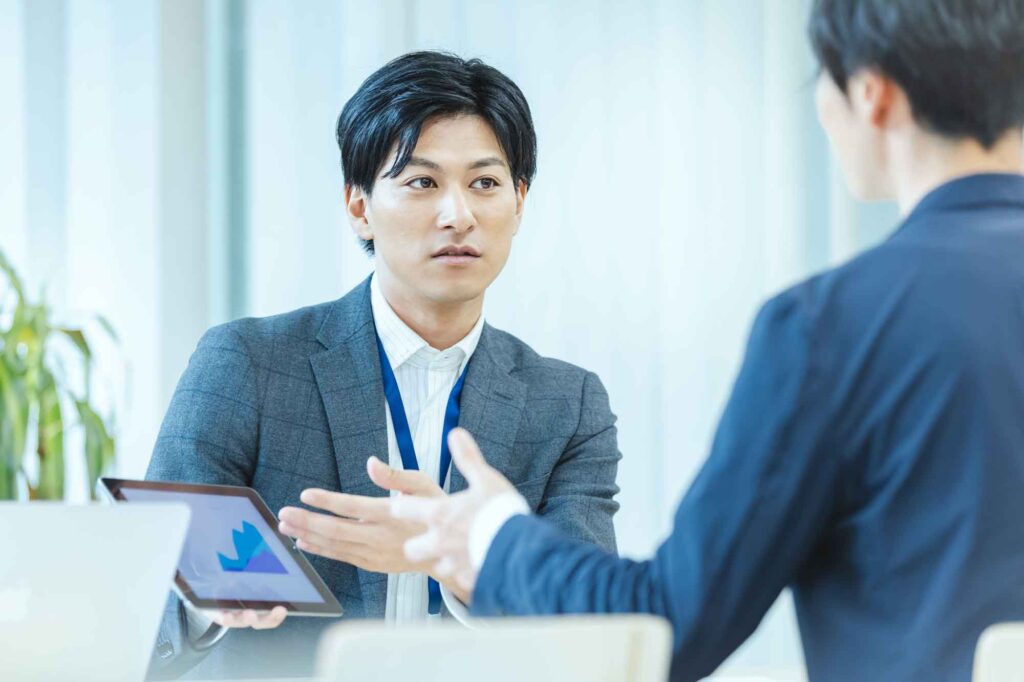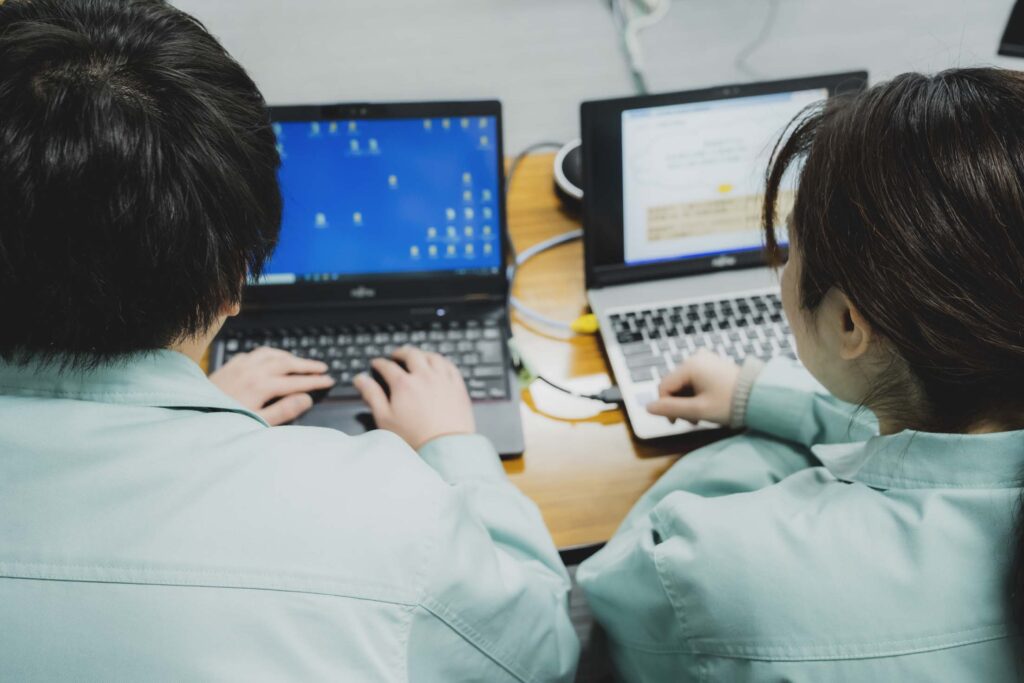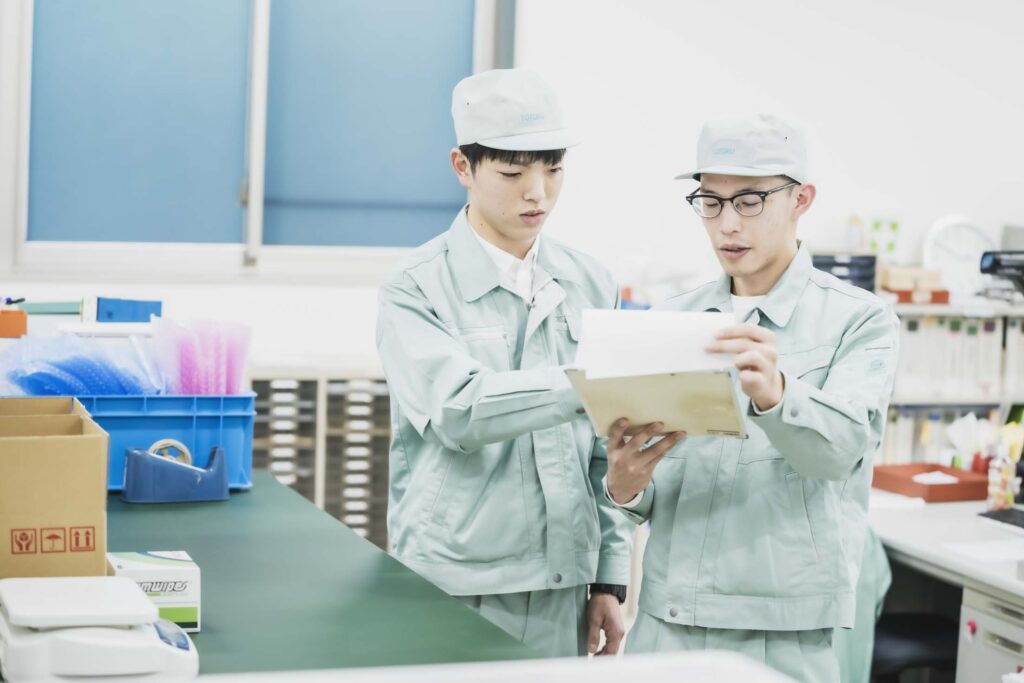 Deciding factor for joining TOTOKU
Sato
"Mr. Ito and I are at the same time, and when we were job-hunting, it was a tough time for new graduates.Under such circumstances, even among the companies we were able to apply for, It all started when I felt like it was a company."

Ito
"That's right. I was affected by the Lehman Shock, so I remember having a hard time because there weren't many companies recruiting in the first place.I'm from Nagano Prefecture, and I wanted to work for a company that was involved in Nagano. There is a large factory in Ueda City (Nagano Prefecture), and I had heard about it locally, so I felt a connection and decided to join the company."

Tanaka
"The trial employment system was a big factor in my decision to join the company.My previous job was in sales, and working in the manufacturing industry was a challenge as I had no experience.What kind of work would I do?I really wanted to do it. To be honest, I was a little nervous about things like, "Is that true?'' However, after going through a trial period of several months and seeing the work content and the atmosphere within the company, I felt that it was a good fit for me, so I joined the company."

Note *What is the trial system? By employing job seekers who have difficulty finding employment due to lack of work experience etc. on a trial basis for a period of 3 months, we can assess their aptitude and abilities and decide whether to transition to employment for an indefinite period of time. This system is intended to serve as an opportunity.It is possible to move to indefinite-term employment after confirming the worker's suitability, which prevents mismatches. (Excerpt from Ministry of Health, Labor and Welfare trial employment leaflet)
What I felt after joining TOTOKU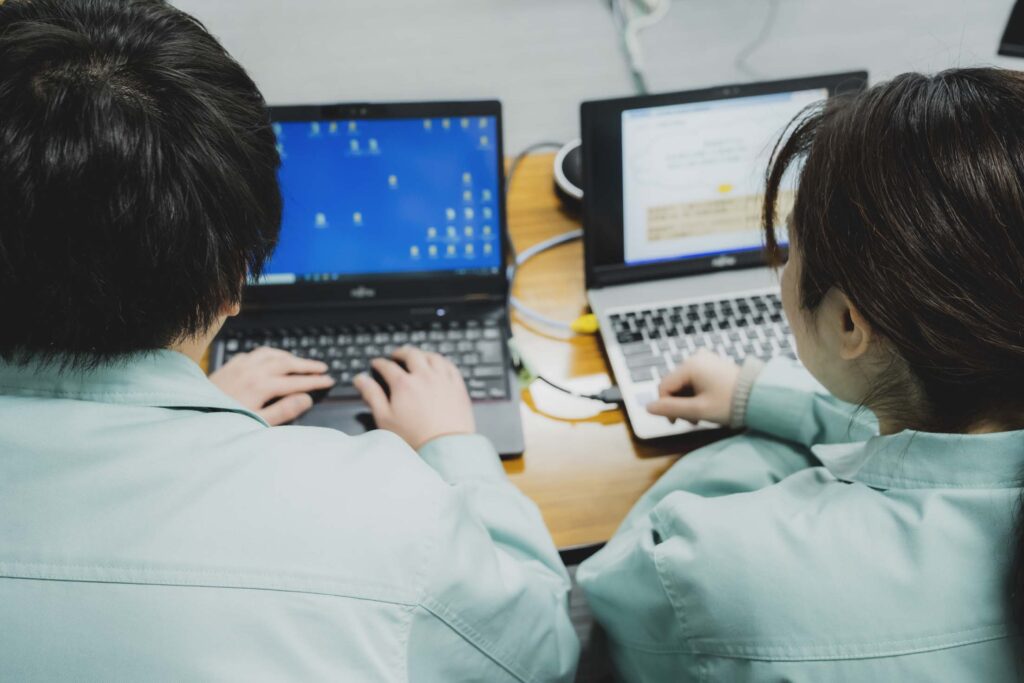 Ito
This is a company that gives you authority according to your individual discretion.
"I feel like this is a workplace with a lot of leeway, where you can take charge of various things under your own control.As we deal with specialized products, we need technical knowledge to make proposals that meet the needs of our clients.'' However, when I have a problem, I have the support of my superiors and seniors who will lend a firm hand, so I think it's an environment where it's easy to grow."

Tanaka
This is a workplace where there is appropriate communication and teamwork.
"That's certainly true. The same can be said for the manufacturing department as well. I really feel that the follow-up and consideration given to each and every employee is very generous. In my department, people are consulted regardless of their position. We have a happy environment, so when I have a problem, I try to talk to them right away."

Sato
A workplace that respects the values ​​and character of its workers.
"I'm just like everyone else, but since I have a lot of opportunities to be entrusted with work, I set daily performance goals for myself.That's what keeps me motivated and keeps working. I also believe that my superiors have given me appropriate evaluations, and they have been very helpful in giving me advice."
Atmosphere of TOTOKU
Sato
"For the company as a whole, there are almost no in-house events or union events due to the effects of the coronavirus, but I do have opportunities to talk with people from other departments during lunch breaks and other occasions.It is easier to concentrate on work in my department. It's the atmosphere. It's quiet, but you can always talk."

Ito
"My department is also quiet, but I can talk to them easily while working, so it's not difficult to talk to them."

Tanaka
"My department works on the production floor, so I work intensively during production, but I feel free to ask questions and have a good atmosphere.Overall, the number of young employees is increasing, and there is a lot of energy. I think."
The moment you feel fulfilled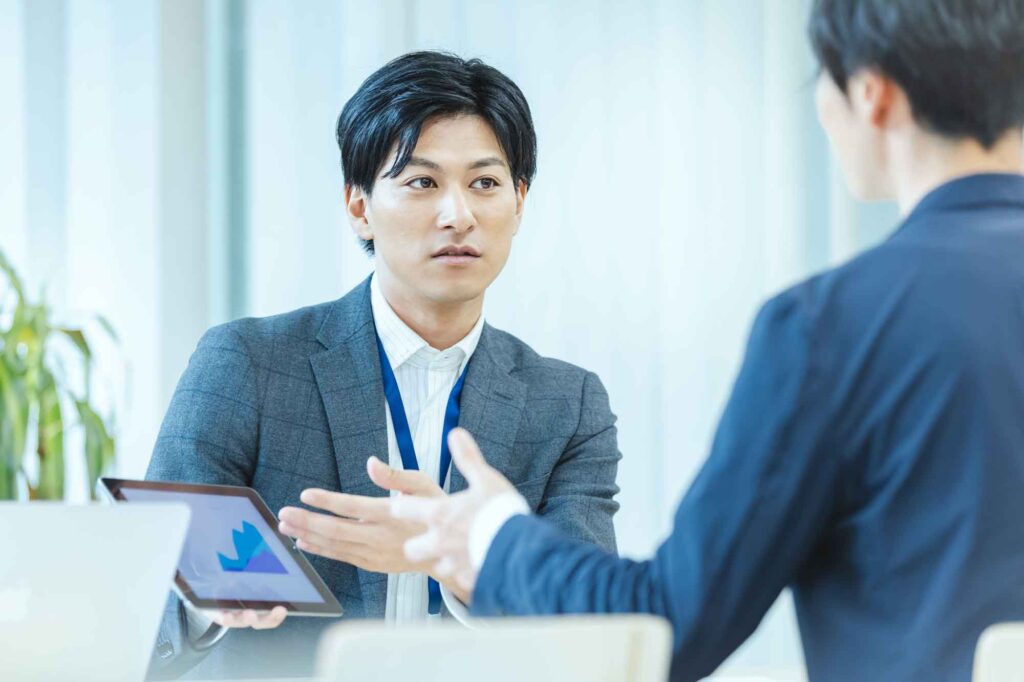 Ito
"As I work in sales, I feel the greatest joy when a customer adopts a product and when we are able to expand sales. Especially when we are able to do something that only we can do, where people say, "Because of Ito, it has spread this far.'' I'm really happy to be able to achieve this in my own way, and it feels very rewarding."

Tanaka
"I am the assembly line leader, so we all work together through trial and error to ensure that we can deliver high-quality products to our customers.In our daily work, we set the target number of pieces per day. I feel fulfilled when I accomplish something.Of course I'm happy to achieve my own goals, but I find it motivating to see the team achieve big goals."

Sato
"I feel fulfilled when I finish creating important external documents.Some of them take several months to create, so it's very difficult.I can't afford to make mistakes, so I research them every time I create them. Sometimes I feel a great sense of accomplishment."
Do you like your current job?
Ito
"I've been in charge of electric wire sales ever since I joined the company. I love sales. I think it's a good fit, and I find it rewarding."

Tanaka
"I have been manufacturing coils since joining the company as a trial employee.I am now a team leader and am learning a lot other than manufacturing.I am interested in other departments, but I also like coils themselves, so I am currently working on this project. I would like to gain experience in the department."

Sato
"I also like my current job. If I have a chance in the future, I would like to expand my knowledge in other departments."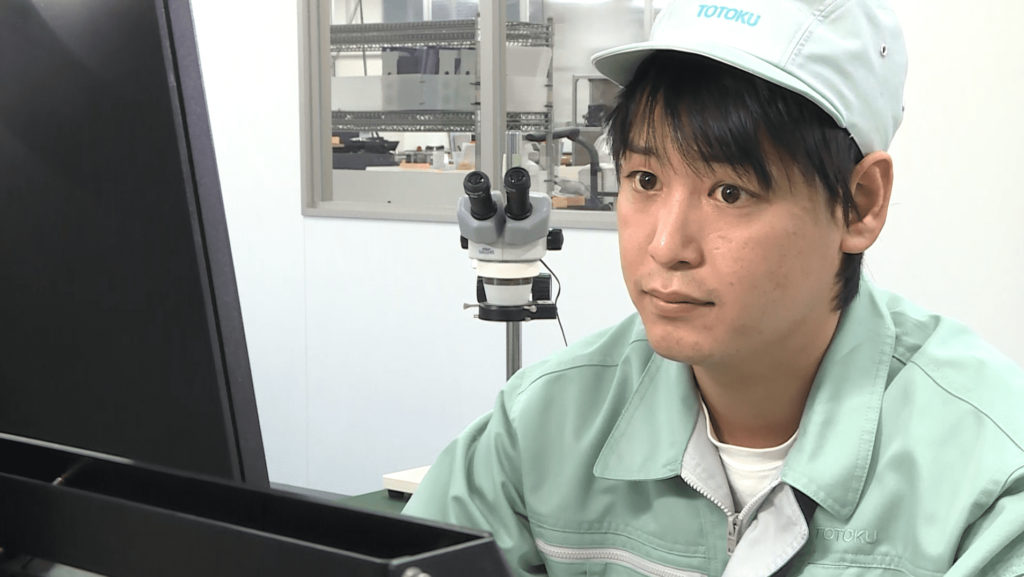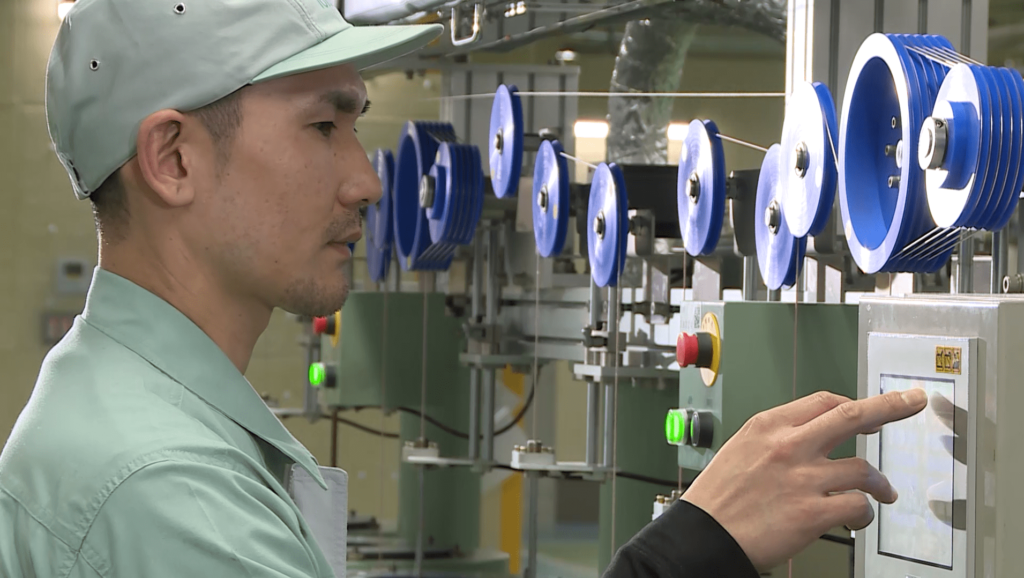 The company name changed in April 2023. Will there be any changes?
Ito
"Since the name was originally "TOTOKU," customers seem to have accepted it without any discomfort, saying, "It's easier to remember."Even if the company name changes, the working environment remains the same."

Tanaka
"Being TOTOKU has changed my emotional state.There have been almost no changes in my daily work or welfare benefits."

Sato
"The department I work in also handles external administrative procedures, so it was difficult to deal with them."

For those who want to work at TOTOKU from now on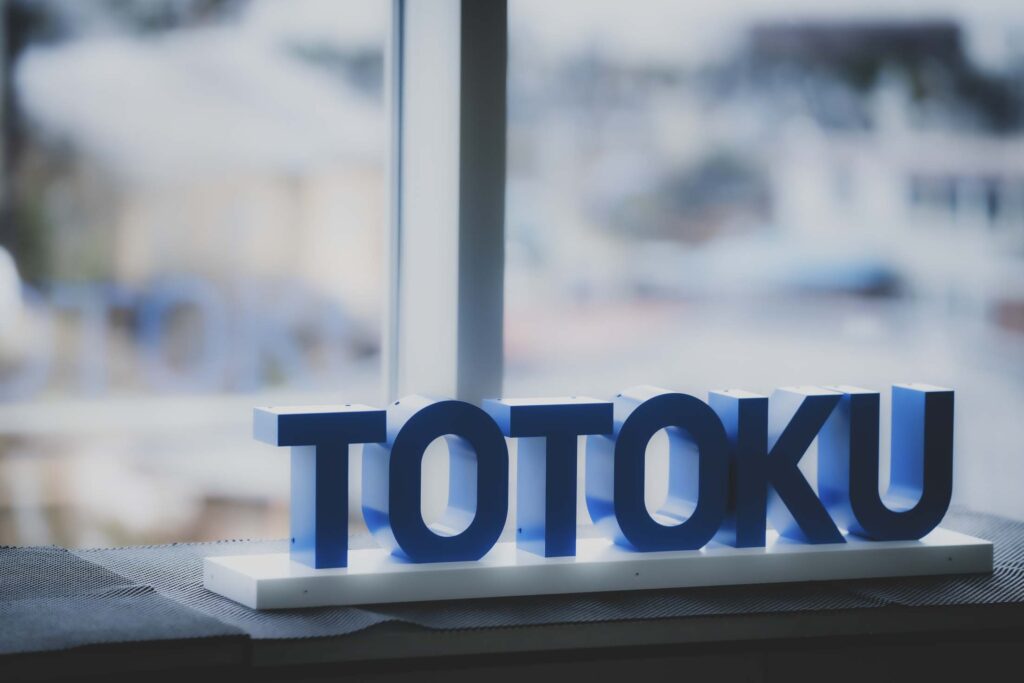 Sato
"When you think of a manufacturing company, you generally get the impression that there are a lot of men, but in recent years the ratio of men and women employed at our company has been about the same.We also have an environment that makes it easy for women to work and a vacation system. .This comment was aimed at women, but I hope everyone will come to TOTOKU."

Tanaka
"TOTOKU provides an environment where you can work and rest.There are many types of vacations, including half-day vacations and hourly vacations.TOTOKU is good for people who want to enrich their work and private lives. think."

Ito
"We provide thorough training and follow-up after joining the company, so no experience is required.In fact, we have employees from a variety of backgrounds.We handle many products for overseas markets, so you can work in a global environment if you wish. Being able to work there is also a big attraction."