Triple Insulated Winding Wires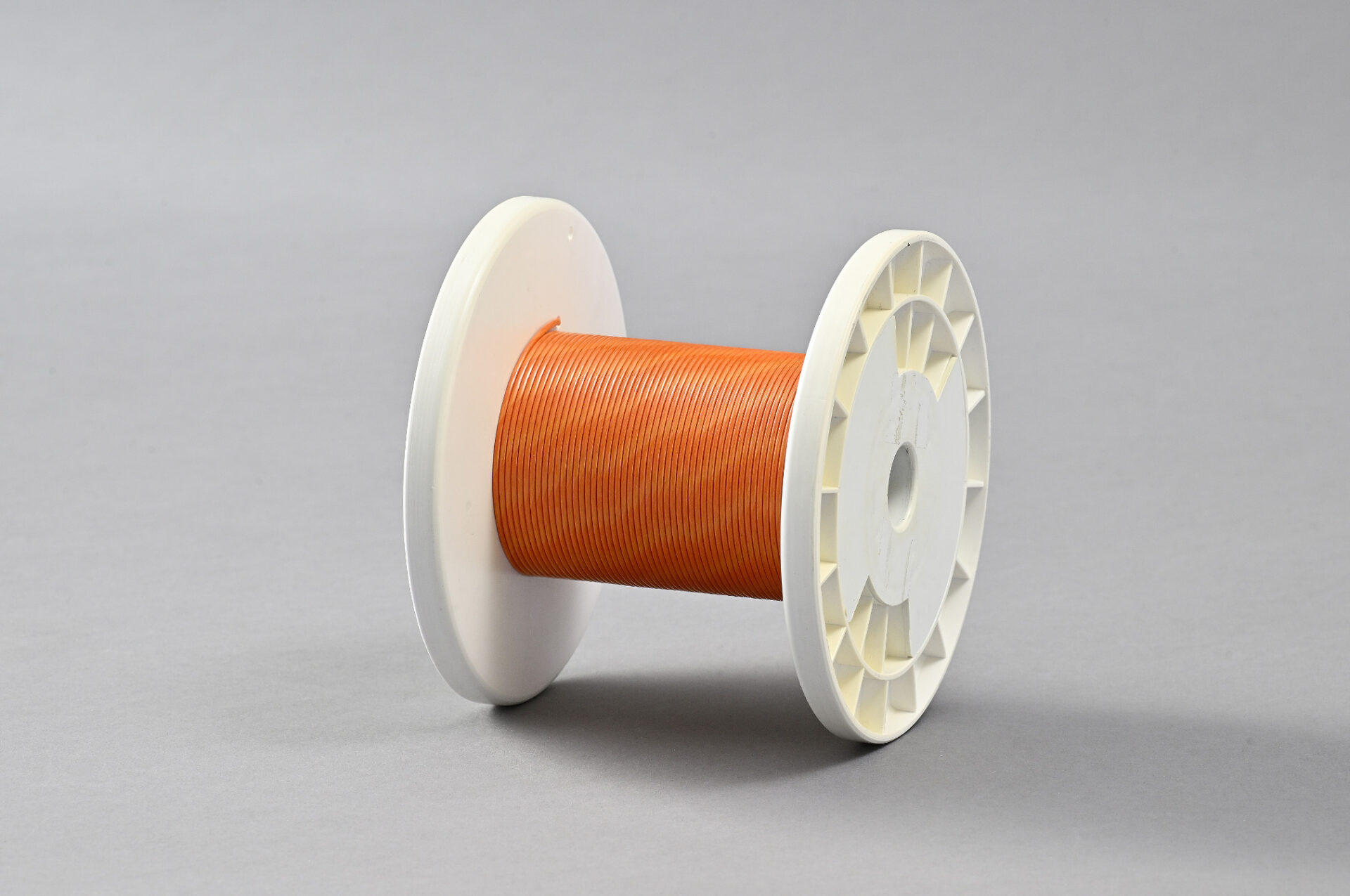 Reinforced insulated wire for switching power transformers with three layers of insulation.
Reduces heat generation in the coil, making the coil smaller and lower in profile.
We have a wide variety of conductor types and fused types for high frequency, high output transformer applications such as automotive and large capacity servers.
Product map(Applications by heat resistance class and switching frequency)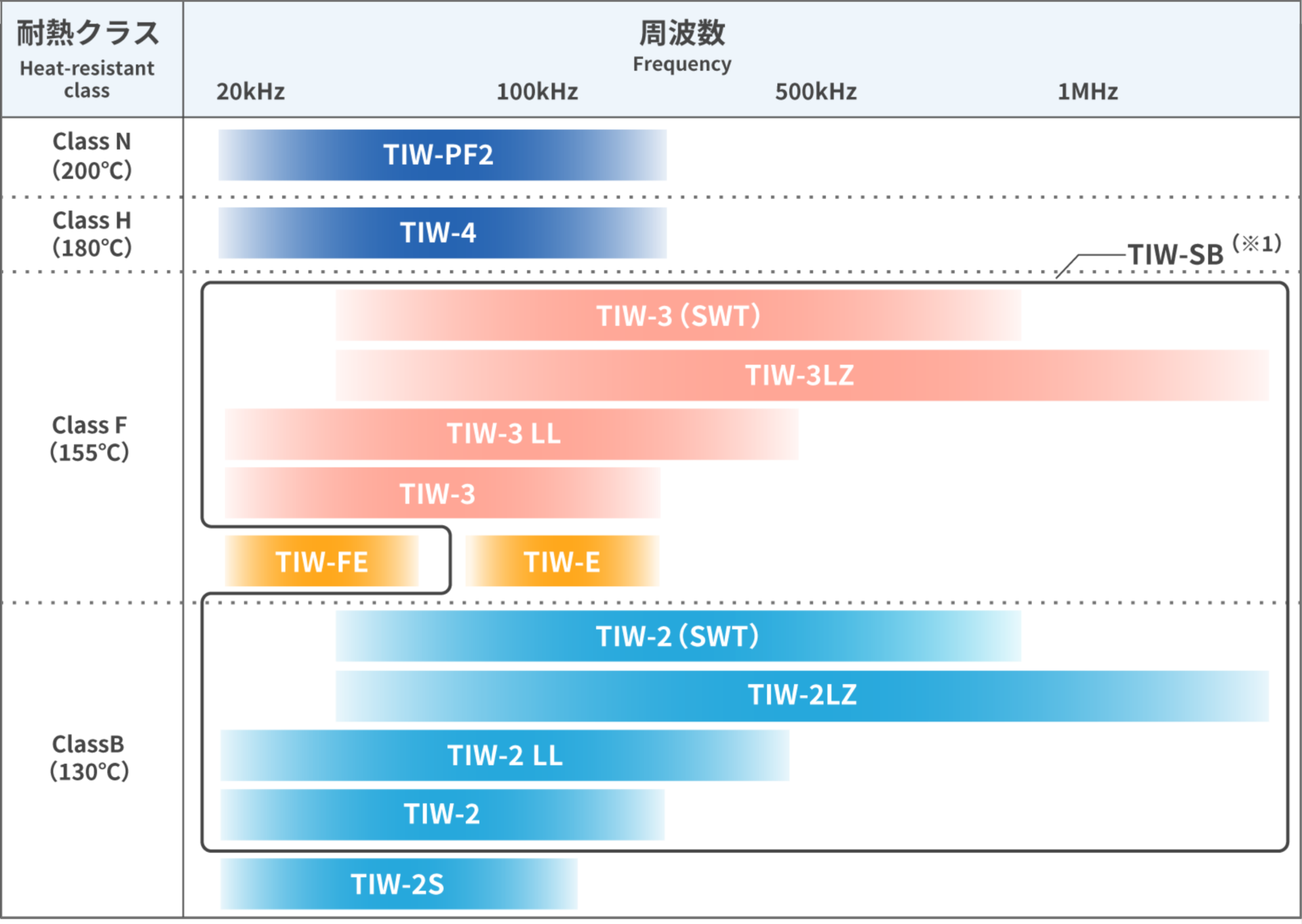 (Note) The switching frequency is only a guideline.
*1 Products within the TIW-SB framework can be provided as self-bonding types.
Acquired safety standards
Certification Agency
TIW-2S
TIW-2
TIW-2LZ
TIW-3
TIW-3LZ
TIW-E
TIW-4
TIW-FE
TIW-PF2
UL
UL2353 (UL60950-1, UL60601-1)
CSA
CAN/CSA C22.2 (No.60950-1-07, No.60065-03)

-
-
TUV
EN 60950-1, EN 60065
-
-
-
EN 60601-1
-
-
-
-
VDE
EN 60950-1
-
-
-
-
-
EN60601-1, EN61558-1,
EN61558-2-16, EN62368-1
-
-
-
-
INTERTEK
-
EN60950-1, EN60065
-
-
Self-bonding type
Certification Agency
TIW-2SB
TIW-2LZSB
TIW-3SB
TIW-3LZSB
TIW-ESB
UL
UL2353 (UL60950-1, UL60601-1)
TUV
EN60950-1, EN60065
VDE
EN60950-1、EN60601-1、EN61558-1、EN61558-2-16、EN62368-1
-
INTERTEK
EN60950-1, EN60065
-
(note) Our electric wires are incorporated in the following systems.
Sumitomo Bakelite Co., Ltd. SBI
Hitachi Chemical Co., Ltd. HIS
(note) Please contact us as it varies depending on the product.
(note) It is the acquisition status at the time of catalog creation.Please contact us for details.