Water Freeze Prevention Device NF Auto Heater ES/ESL Type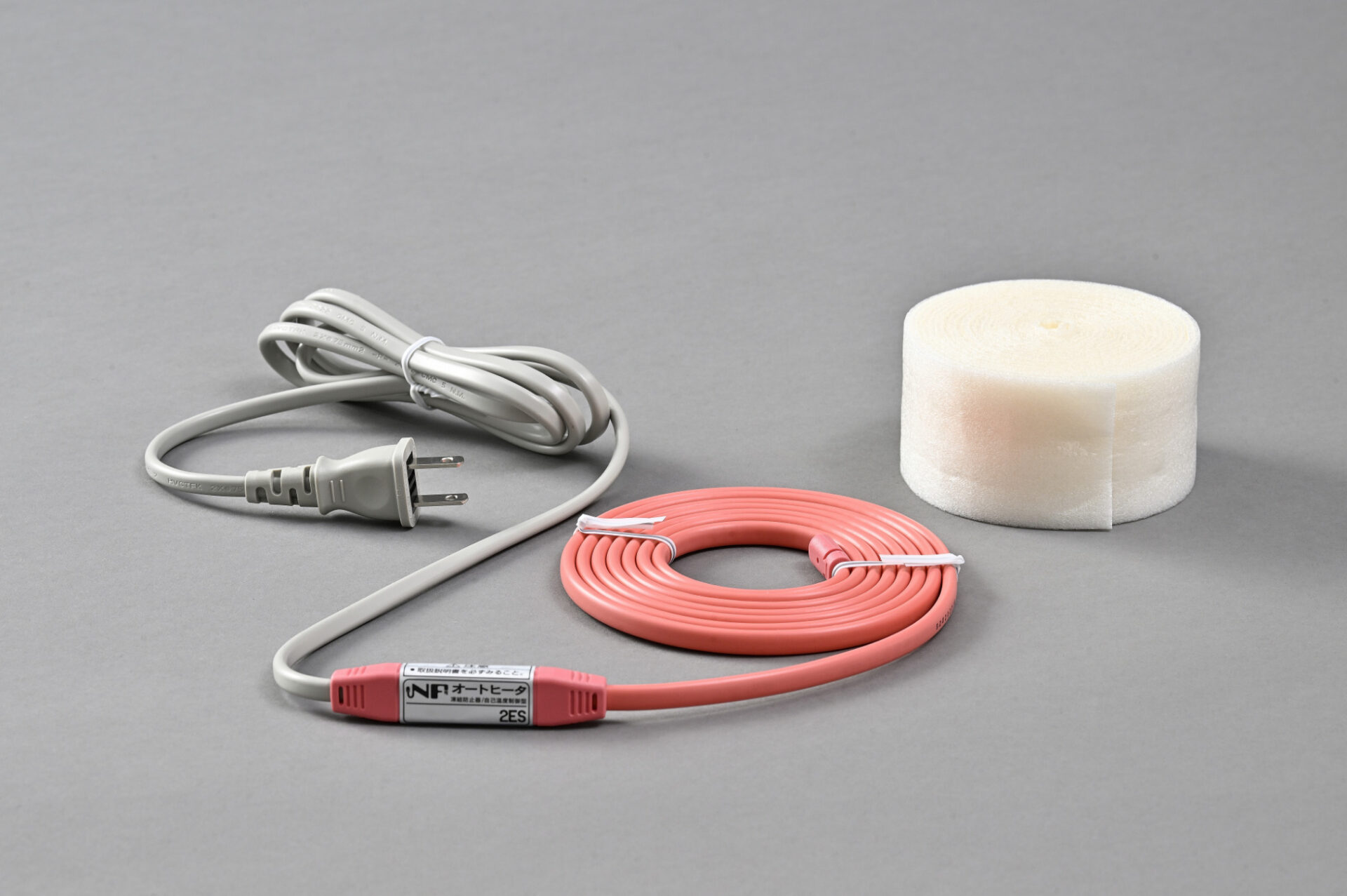 This is a self-temperature-controlled water supply anti-freeze device in which the heating element itself determines its temperature and continuously controls the amount of heat generated.
It has a safe design that has good responsiveness and quick temperature rise, and does not allow any part of the temperature to rise above a certain level.
Additionally, since it does not use a thermostat, there is no need to worry about control devices such as thermostats breaking down.
Features
This is a self-temperature control type in which the entire heating element detects the ambient temperature and automatically controls the amount of heat generated. (common)
Since the initial resistance value when electricity starts is low, the temperature rises quickly even when it suddenly gets cold. (common)
Easy installation by laying the heating element vertically along the piping. (common)
Since it does not use a thermostat, no space is required to install a thermostat. (common)
The connection mold is equipped with a power indicator lamp that displays the power status. (ESL type)
Ideal for various resin pipes such as cross-linked polyethylene pipes and polybutene pipes. (common)
Use
Preventing water and hot water supply piping from freezing
Preventing metal piping from freezing
Preventing resin pipes from freezing
Preventing freezing of pipes using the sheath header method
Construction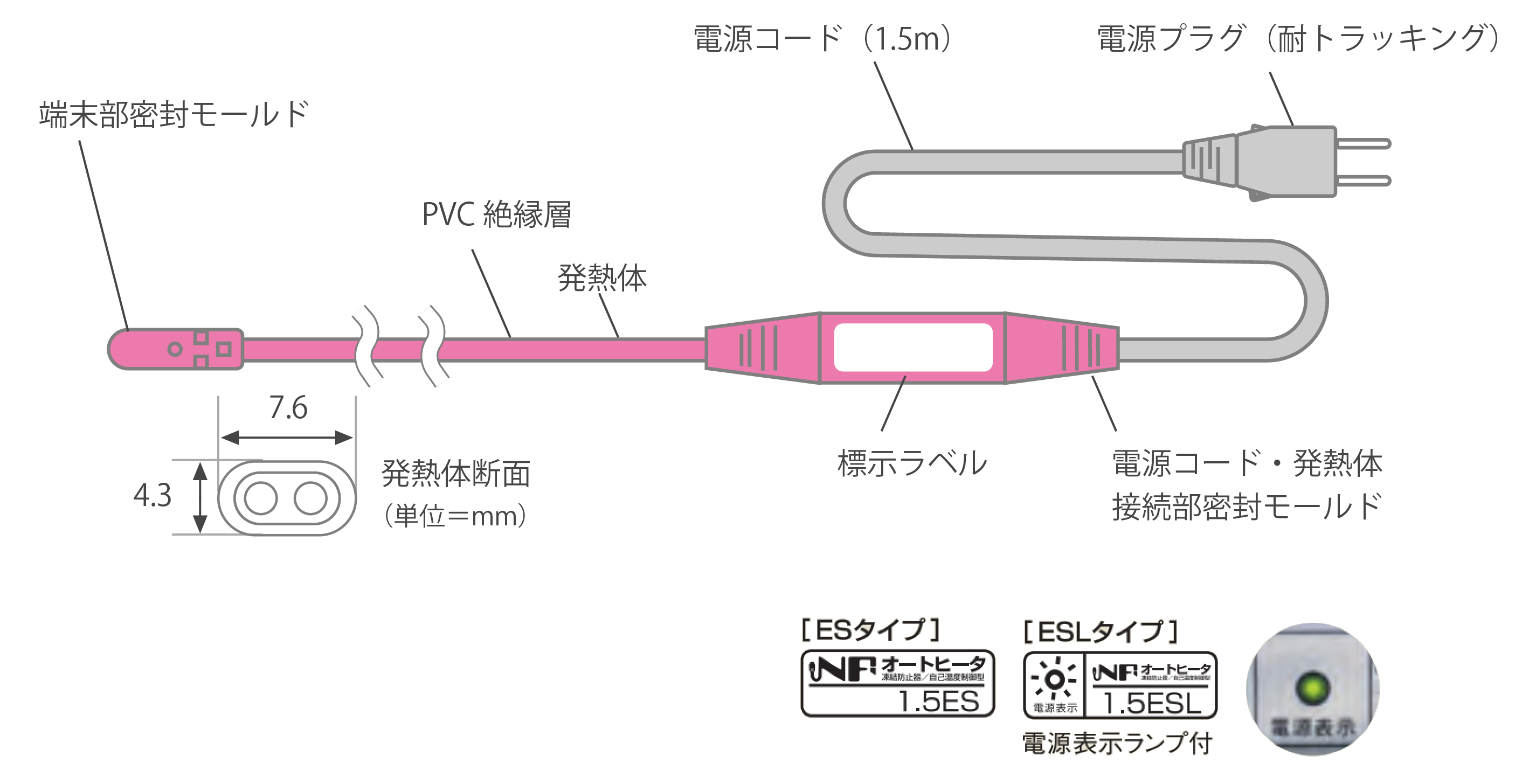 Product catalog
For more information on the NF auto heater, please download and check the catalog below.