PVC Heater products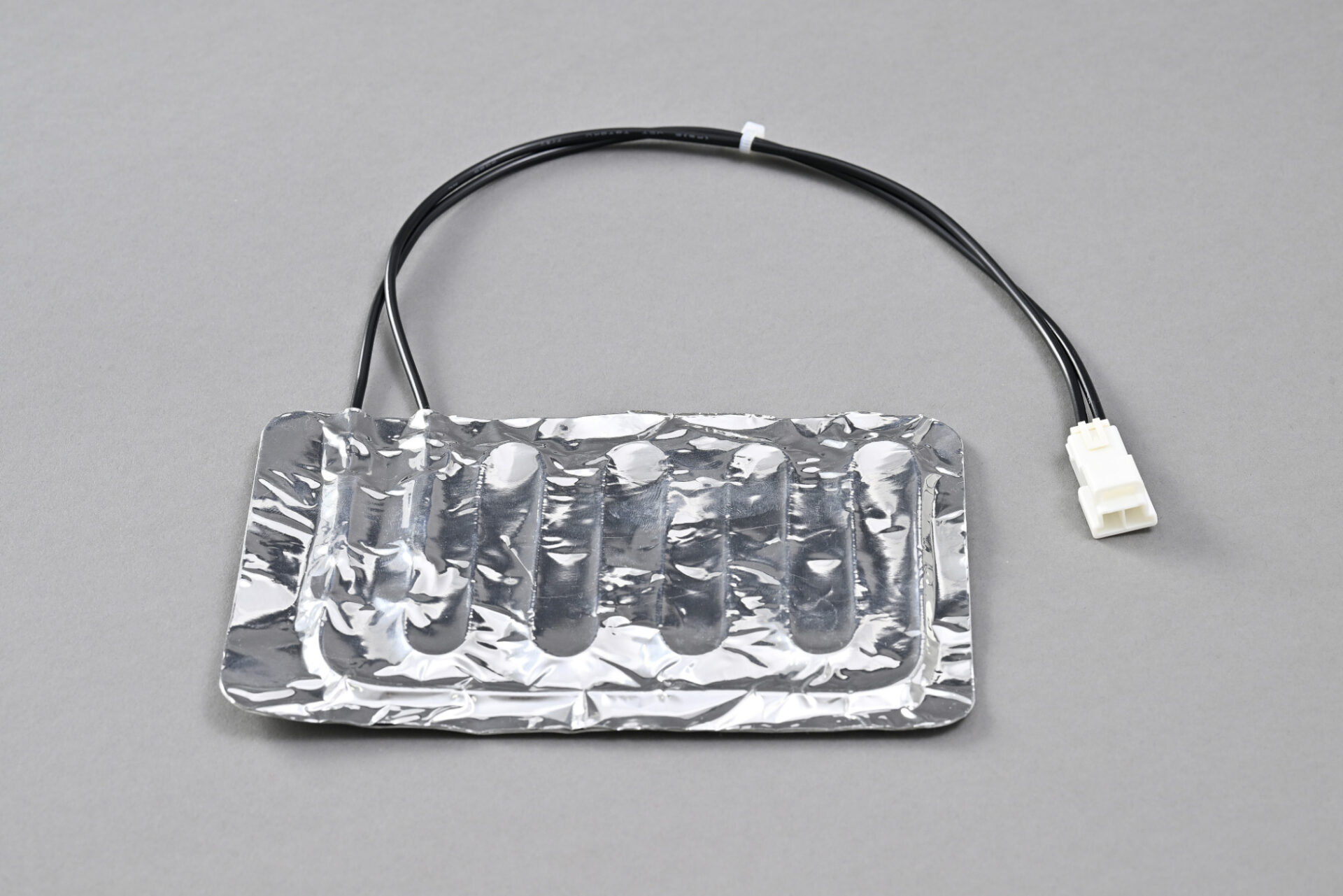 A heater made by processing heater wire into a cord shape or surface shape, which has excellent general physical properties (insulation, flame retardancy, strength, etc.).
These are cord-shaped heaters in which lead wires are connected to both ends of a PVC-coated heater wire, and sheet-shaped heaters in which a PVC-coated heater wire is thermally welded to aluminum foil with excellent heat uniformity.
It can be used for a wide range of purposes such as heating and preventing condensation.
Features
Both ends of the lead wire are processed to connect the desired terminals and connectors.
Aluminum foil is processed into the desired shape.
Adhesive can be applied or pasted on the back side of aluminum foil.
Use
Anti-fog/defrost heaters for refrigerators, vending machines, etc.
Heaters for heating toilet seats, etc.
Other heaters for heating, keeping warm, and preventing freezing