Whiscut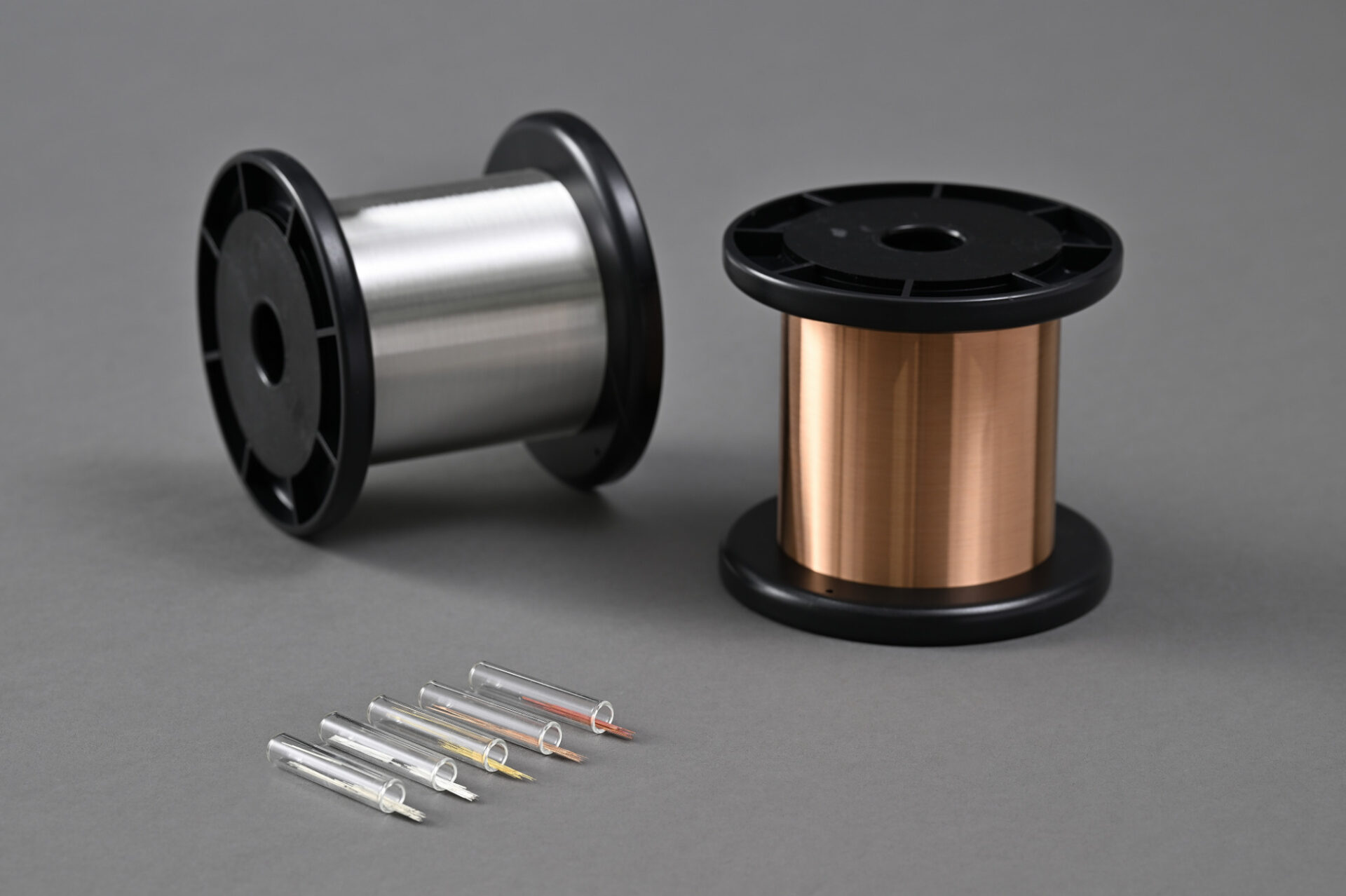 It is used as a suspension wire to suspend the lenses of camera modules, optical pickups, etc., as well as to pass electrical signals.
We provide high-precision products with excellent spring characteristics and conductivity.
Small diameter, high straightness, high strength, high conductivity
conductor

beryllium free alloy
beryllium copper
stainless
Phosphor bronze
copper silver alloy
precious metal alloy wire
Others

Conductor wire diameter
0.03 ~ 0.20mm
Plating type

Silver plating (Ag.)
Gold plating (Au.)
Copper plating (CP.)
Others

Coating type

Polyurethane insulation film (UE.)
Various enamel coatings
Features
High straightness is achieved using our unique manufacturing method.
It has high tensile strength and can increase the durability of the product.
Surface treatment with various platings is possible, and various platings can be selected depending on the joining method such as soldering.
With a wide range of sizes, including an outer diameter of Φ0.03 to 0.20 mm and a total length of 10 to 40 mm, we can meet a variety of needs.
Insulating coating (optional) is available. (Whiscut lead wire)
We also support beryllium-free products that are environmentally friendly.
We can provide both cut products and long products (reels) that maintain straightness.Please specify according to the usage scene.
Stable spring characteristics can be obtained with high dimensional accuracy.
Use
Image stabilization camera module
optical pickup
Other electromagnetic actuators
Construction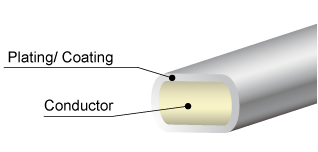 Product catalog
For more information on Whiscut, please download the catalog below.