Plated wire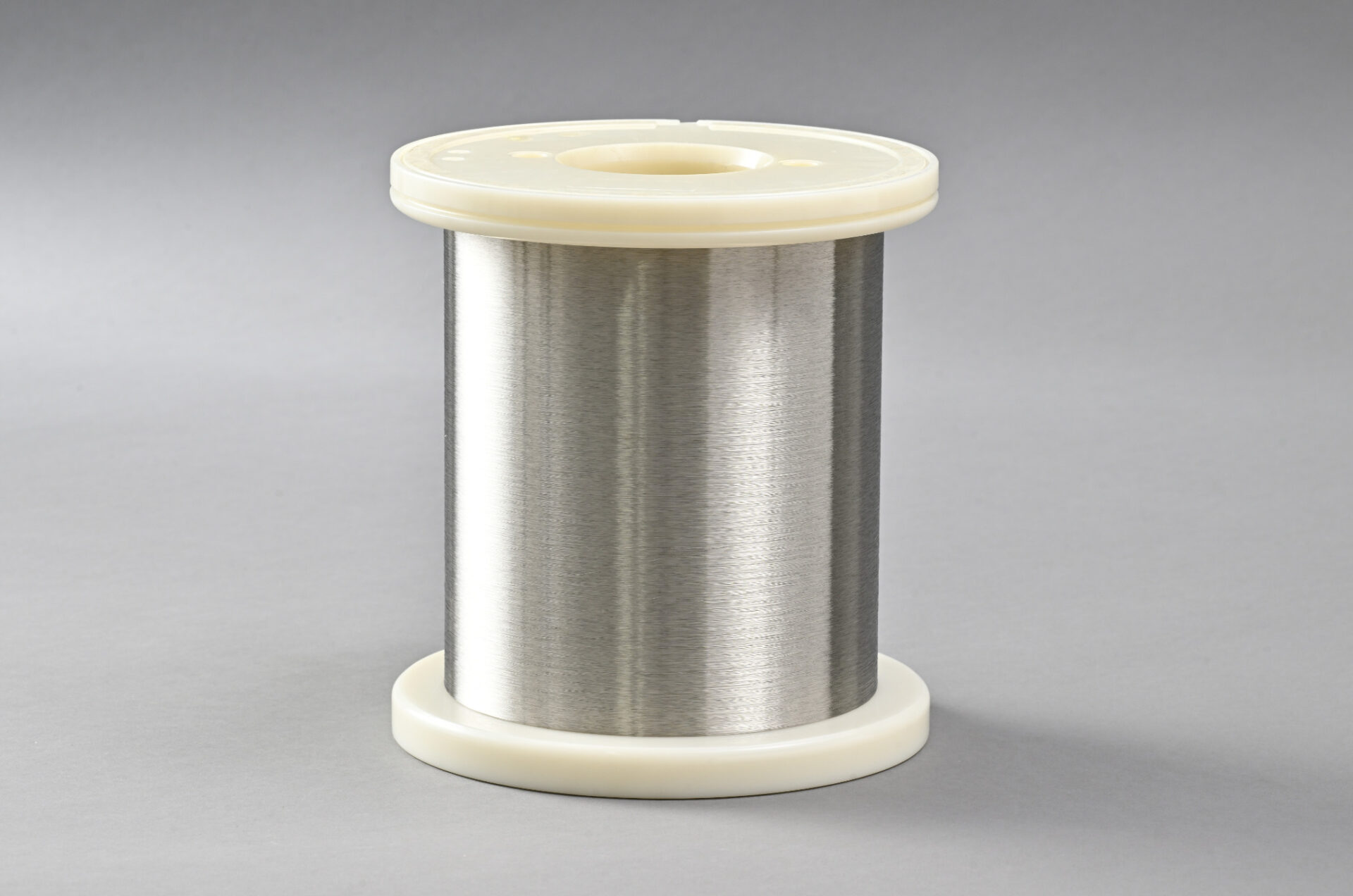 It is an electric wire that gives functionality to the surface by plating copper or copper alloy wire.
It is used for various coils, high-frequency wires, heat-resistant wires, corrosion-resistant wires, solderable wires, etc. by adding functionality specific to each plating material to the surface of the wire.
conductor
Copper, copper alloy, stainless steel, etc.
Wire diameter
φ0.03~1.2mm (note)
Plating type

Nickel plating: heat resistance/corrosion resistance

Processing type (note)

Stranded wire processing
enamel film
(Note) The manufacturable area varies depending on the material.Please contact us for more information.
Use
Wiring materials inside equipment
high frequency cable
Heater wire
Coil wire
Structure (cross-sectional structure)