ETFE insulated wire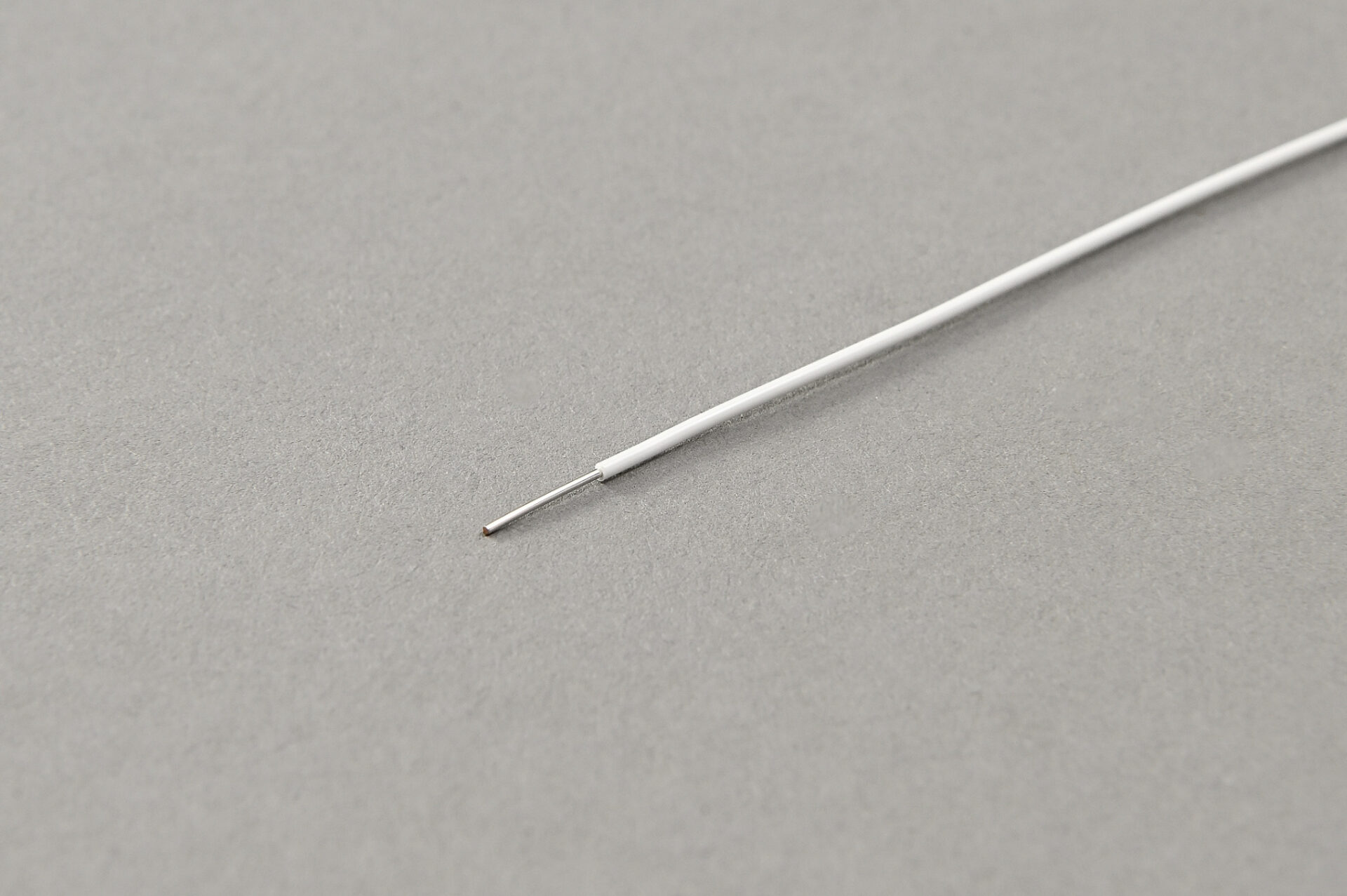 The maximum continuous operating temperature is 150℃.
ETFE insulated wire has excellent electrical and mechanical properties as well as heat resistance and chemical resistance.This product is suitable for wiring inside electronic devices where heat tends to accumulate, and in environments exposed to oil and chemicals such as industrial robots and chemical factories.
Features
The maximum continuous operating temperature is 150℃.
It has a low dielectric constant and excellent electrical properties.
The tensile strength of the insulator is approximately twice that of FEP, and it has excellent mechanical strength.
It has excellent oil resistance, cold resistance, chemical resistance, and flame retardancy.
Use
Internal wiring of electronic equipment, information equipment, etc.
Lead wires for small coils, relays, etc.
Wiring to flexible parts subject to bending or bending
Construction

conductor

Annealed copper single wire, annealed copper stranded wire, tin-plated annealed copper single wire,
Tin-plated annealed copper stranded wire, silver-plated annealed copper wire,
Nickel plated annealed copper wire/copper alloy wire

Hue
Available in 9 colors: black, white, red, yellow, green, brown, orange, gray, and purple.
Standards Others
UL Style No. 1670 Rated at 150℃, no voltage regulation (thin wire diameter allows high-density wiring)
UL Style No.1671 Rated 150℃, 300V (for electronic equipment wiring)