FEP insulated wire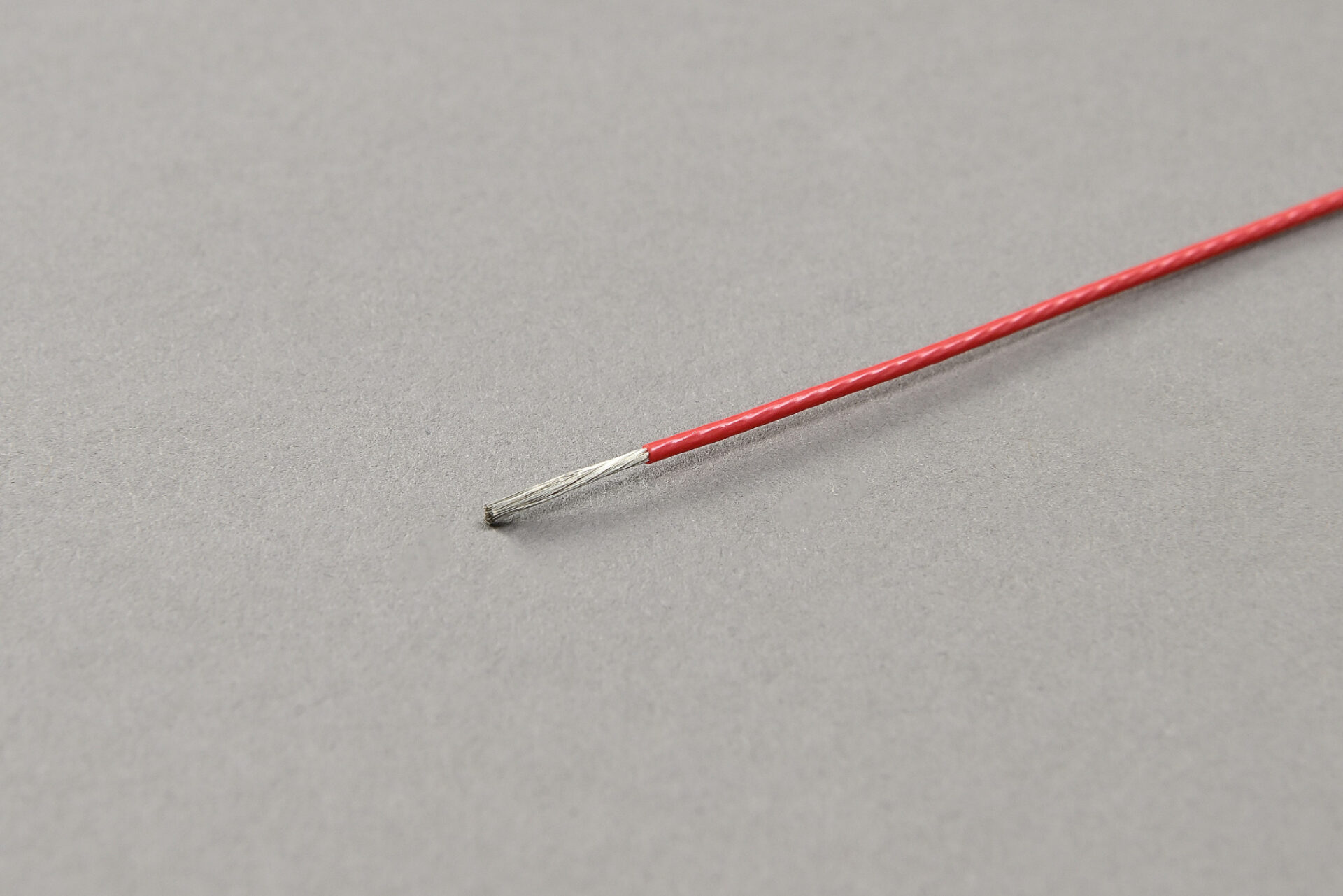 The maximum continuous operating temperature is 200℃.
FEP insulated wire has excellent electrical and mechanical properties as well as heat, cold and chemical resistance.Particularly suitable for high-temperature environments such as around furnaces and engines.It is also suitable for extremely low temperature environments and environments exposed to chemicals such as chemical factories.
Features
The maximum continuous operating temperature is 200℃.
It has excellent electrical properties such as low relative dielectric constant and low dielectric loss.
It has excellent heat and cold resistance, oil and chemical resistance, and is nonflammable.
Use
Internal wiring of electronic equipment, information equipment, etc.
Secondary lead wire for general equipment
Wiring around furnaces and engines that get hot
Wiring in extremely low temperature environments (below -200℃)
Construction

conductor

Annealed copper single wire, annealed copper stranded wire, tin-plated annealed copper single wire,
Tin-plated annealed copper stranded wire, silver-plated annealed copper wire,
Nickel plated annealed copper wire/copper alloy wire

Hue
Available in 9 colors: black, white, red, yellow, green, brown, orange, gray, and purple.
Standards Others
・UL Style No.1332 Rating 200℃, 300V 600V peak (for electronic equipment wiring)
・UL Style No. 1723 Rated at 200℃, No voltage regulation (Slim finished outer diameter, allows for high-density wiring)