High Frequency Cable Assemblies
Phase adjustment product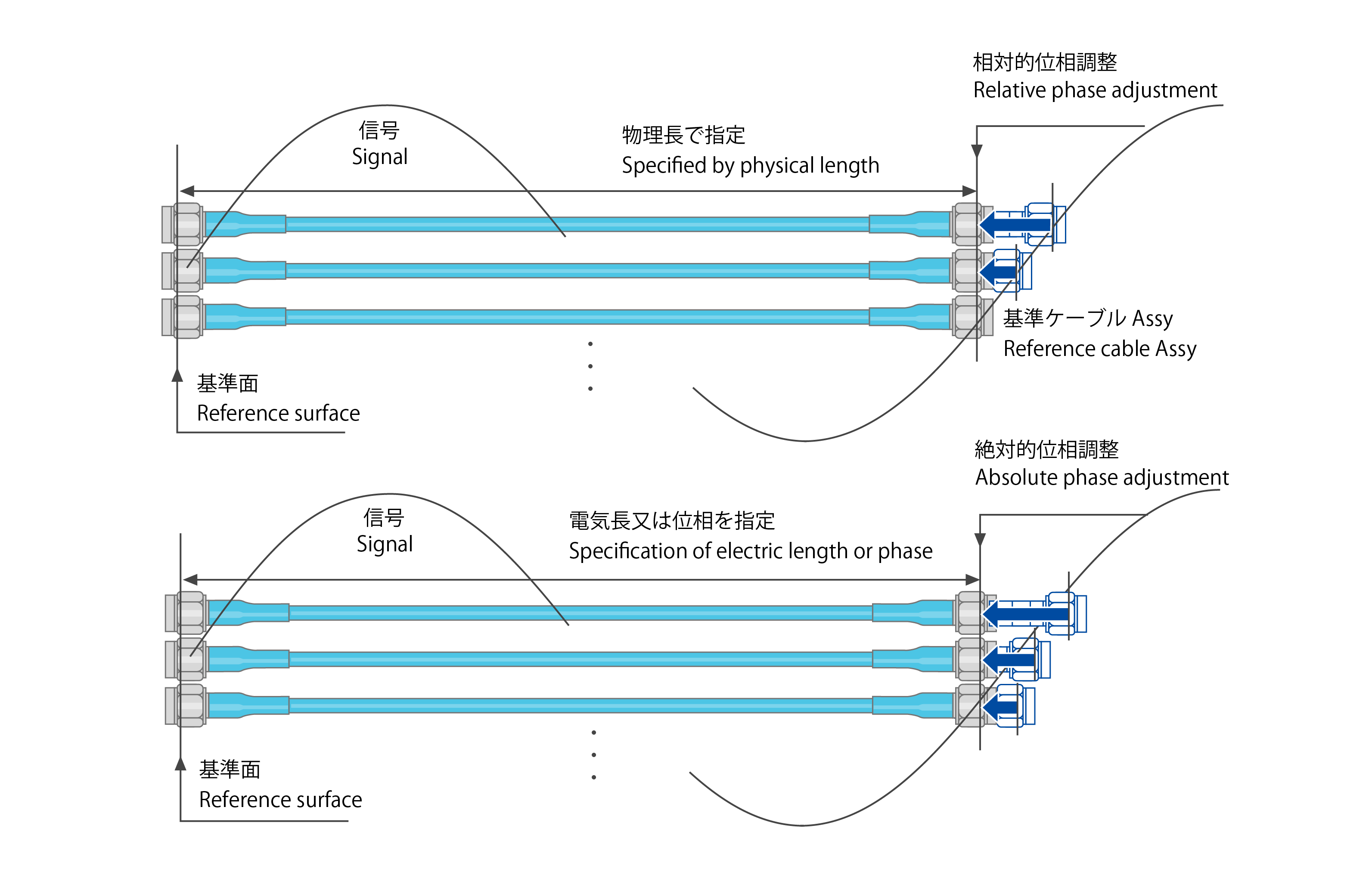 Phase adjustment is possible for all products: standard specification, standard armor specification, highly flexible armor specification, and narrow pitch multipolar coaxial connection system.
We handle delay time difference (skew) management of transmission paths, which is essential for digital differential signal transmission.
The delay time of two or more coaxial cable assemblies can be "relatively matched" or "absolutely (specified width)".
A phase-adjusted cable is essential for high-precision signal transmission evaluation and measurement.
*Please consult us regarding cables with an upper limit frequency exceeding 110GHz.
Features
This was made possible by our proprietary dedicated connectors, high-performance cables, and special connection processing technology.
This is a great value for money versus adding expensive phasing adapters or sorting through multiple assemblies.
Please feel free to contact us as we can also handle phase difference specifications for reference cables or sets of multiple absolute phase specifications.
Relative phasing
Aligns the phase of two or more assemblies.


Absolute phasing
We will manufacture it to the specified electrical length.

Use
Internal and external wiring for high-frequency equipment, lead wires for measuring instruments, etc. (Applications where multiple transmission paths must have the same electrical length, such as digital differential transmission)